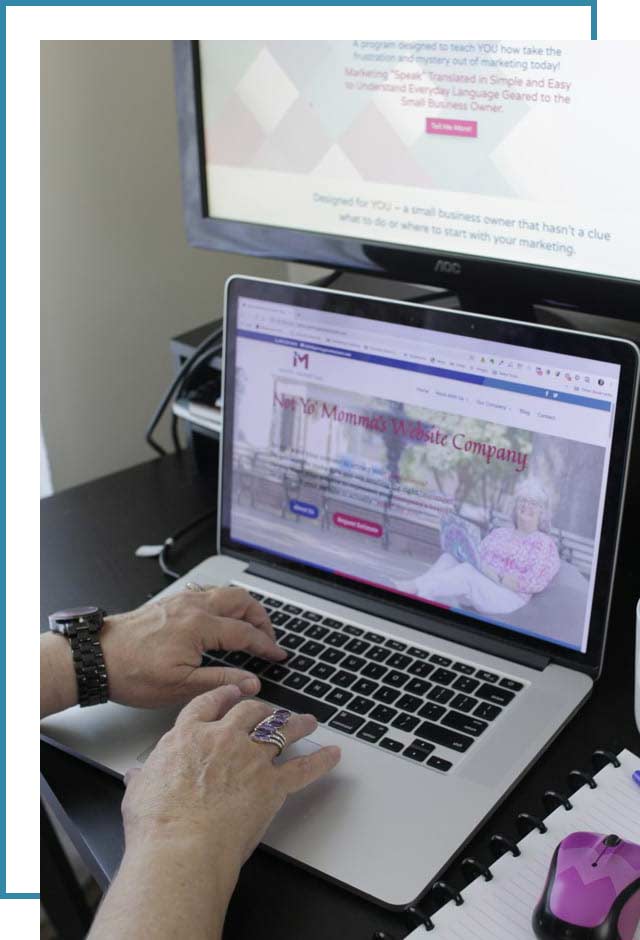 Why is content important?
Good content helps your prospect make a decision about your services or products.
Good content promotes your brand (see – it works together!)
Good and consistent content will keep your business "top of mind."
What does content do for my website?
Content is how you engage with your potential clients AND your current clients. Content is everything from written words on a website page to videos to photos to blogs. Content is extremely important to your clients so they can understand who you are as a company.
There are four ways we get content for your website:
• You supply new content
•We use the content from your old website
•We supply the content for your new website
•A combination of the above three.
Really - it's that important?
Yes! Our secret weapon when designing your website is to make sure your website represents you and your company IN EVERY ASPECT of the website design. We will work with you to make sure your content truly represents you and to make sure it talks to your clients. If it doesn't then you've wasted your money and your time.
PS – this will be the hardest part of the website build and will generally take the longest time. It's not just you! We try to take the pain out of it by making it as simple as possible. 
Just getting started? These blogs may help!