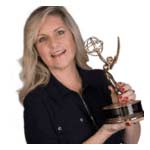 Lori Lyons is smart, patient, talented and all around fabulous to work with. She's extremely knowledgeable, works fast, efficiently and listened attentively to exactly what I wanted and executed it with perfection in less than 24 hours. I highly recommend her!
"Lori Lyons at Ignite Marketing has been such a pleasure to work with. I needed to have her redo my website after initially using someone on Fiverr. The original site was a waste of time and money. Lori jumped right in and built a site that is not only functional but is set up to grow as we need to. I'm so glad we met and you definitely want Lori to work on your next project!"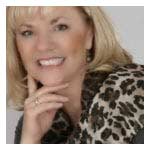 I am thrilled with the work that Lori Lyons did in re-creating my Maid in America website. I had a former web designer who did not have the expertise and skills that I needed to present the image I needed. When Lori stepped in, she not only created my website but she also provided professional branding advise which I had never considered and am so grateful to now understand its importance. Lori is a wealth of information. She genuinely cares about her clients and invests complete quality in the work she provides for them. I continue to use her professional services for all my website and branding needs.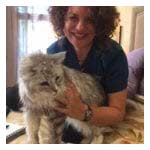 Ignite Marketing has been a game changer for my small business. The website that Lori created for me is a professional and engaging site that is user friendly and easy to manage. Lori is a gem to work with and understands my needs before I do. I highly recommend Lori Lyons and Ignite Marketing for anyone ready to take their marketing needs to the next level."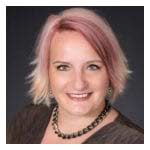 Working with 'Igniting Your Business" was a huge move for my company. They took the time to really get to know my brand and vision. Lori and her team was right on schedule and very easy to communicate with! My website is beautiful and I get compliments all the time! My favorite thing about working with Lori, is that once her work is done, she isn't gone. She is still there to talk ideas through and help me with some changes I decide to make! They are forever my website people!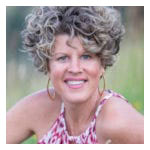 Lori is one of the easiest women I've had the pleasure to work with. She listens to what I want on my website, asks detailed questions and puts what's in my head onto the screen. I love working with Lori because not only do we have an incredible amount of fun, her work is on time and has exceeded my expectations. She's prompt in responding to my questions and makes changes to my site with extreme efficiency. I recommend Lori's work with 5 Stars!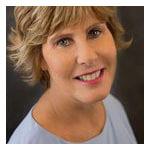 After leasing website space for two years and becoming frustrated I finally decided it was time to invest in my own website for my business. Lori Lyons with Ignite Marketing came highly recommended from several women in a networking organization I belong to. From our very first conversation I was impressed with how easy going and approachable Lori is to work with. She really tuned into what I was saying and was able to deliver the whole package in a short amount of time. I only had to choose colors and answer whether I liked logo designs. She took care of everything. Thanks to Lori I now have a beautiful website for my business that is professional and that I am proud of!
Leslie Welch
Leslie Welch Divorce Coach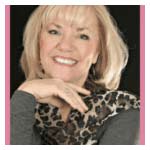 Lori just completed my self-branding website, VickyVBates.com, and I could not be more pleased! I have had 3 web designers in the past and no one can even touch what all Lori did for me!!! She understands "branding" and she understands the importance of SEO. Lori made everything so easy for me and she made it fun! You truly are a website artist!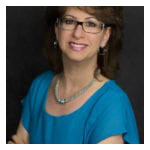 From the outset, working with Lori has been a pleasure both personally and professionally. She listened to my interests and needs and designed a website that is comprehensive, effective and of which I am proud. The recommendations that Lori has made over time have all been terrific, and, because of her vast knowledge and experience, I trust her judgement. Lori is an idea generator. She is creative, fun, bright and energetic.There is no substitute for being able to trust someone completely with a significant representation of one's livelihood (my website), and Lori is the one whom I entrust to design, sustain and maintain this very essential and critical part of my business.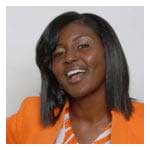 Hitting a home-run is not always guaranteed when an individual steps up to the plate.Though the desire is great, scoring can be challenging. Thank goodness, we didn't have to rely on our skills to knock it out-of-the-box when achieving the perfect look and feel for our company website. Working with Ignite Marketing proved positive that you can take an idea from your heart to their creativity and know that you have a winning site. Feedback has been incredible! Thank you Lori for your patience and assistance during this awesome time.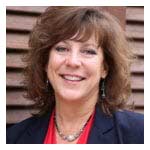 Lori Lyons and Ignite Marketing are the bomb!! Not only did she create a beautiful website for me, but she has continued to update and improve the ongoing impact we are having. She brings professional expertise, incite and creativity into everything she provides us!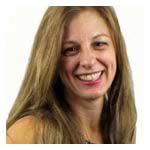 Ignite Marketing updated my website. I had not updated the website in years. Lori made it easy for me to update and refresh my site. She listened to my needs and wants for the site and provided the perfect solution. It was simple, easy and has upgraded my Children's Center image.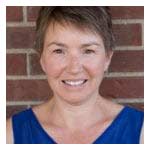 I am so thankful for Lori's help with my website. As a business owner, I am very good at what I do, but terrible at the marketing and behind the scenes things like my website. I reached out to Lori and she made it very easy to get an amazing looking website that draws in clients. While it is very simple, it is effective and reflects my business well. Plus, it has the capacity to expand as my business grows. For instance, Lori is now helping me develop an on-line class that clients can access through my website. She is easy to work with, helpful, and readily available! Thank you, Lori!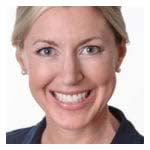 Lori Lyons is great to work with… she has proven to be a valued collaborative creative partner, is responsive and sensitive to deadlines, and is a perfectionist in the best way.
Susie Shina Front Porch Realty Partners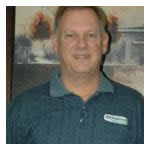 In addition to being a very sweet lady, Lori Lyons has great talent as a web designer. She came up with new professional and creative ways to connect with customers and display information about our irrigation business. Thank you Lori!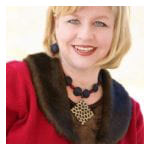 Lori is a savvy designer with a great sense of what the client needs. We love the website and layout and design she created for us. I highly recommend Lori as a great designer for any business project. Lori has an amazing work ethic, very easy to work with, and very accommodating and friendly personality.
Laurie Sossa SBC Distributing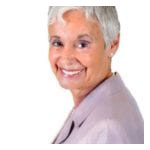 How often does one make an important business decision and hope that the money spent for consulting services will be worth it? How often can we actually applaud work that under promises and over delivers? Well, that is exactly what happened when I hired Ignite Marketing (Lori Lyons) to refresh and update my personal website: www.BonnieRossParker.com The result of her creativity, expertise and implementation absolutely blew me away when I 'launched' the final rendering. Lori kept me informed along the way, professionally addressed/explained all changes and worked diligently to meet our deadline. I would welcome anyone to give her the opportunity to evaluate an existing site, create a new one or simply provide suggestions. The positive feedback I'm getting absolutely justifies and punctuates my original decision!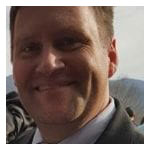 We are so pleased with our new site designed by Ignite Marketing. They took our old, sad Website Builder site with over 250 products on it and organized the site and products, making it easier to navigate for our customers. Our customers are liking that they can now find great information on our site and helps make their jobs easier. For us – it was a great customer experience.