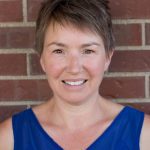 I am so thankful for Lori's help with my website. As a business owner, I am very good at what I do, but terrible at the marketing and behind the scenes things like my website. I reached out to Lori and she made it very easy to get an amazing looking website that draws in clients. While it is very simple, it is effective and reflects my business well. Plus, it has the capacity to expand as my business grows. For instance, Lori is now helping me develop an on-line class that clients can access through my website. She is easy to work with, helpful, and readily available! Thank you, Lori!
Jackie Van Ruler
Whether you are just starting a new site or auditing your current site, a strategy session will help you determine what's best for your business. We will honestly tell you if what you have works or if you need to tweak - or if you need a total overhaul.
We've actually told potential clients they don't need a new website!